Bulbs, Seeds and Ministry by April Motl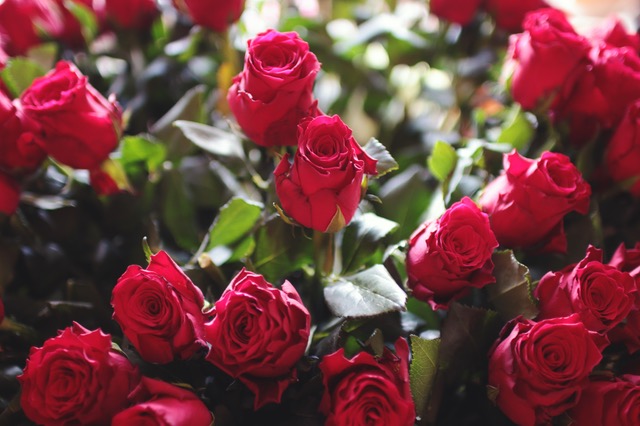 I don't know about you, but I'm pretty sure God speaks more clearly when I'm gardening. Turning the soil, pulling weeds, planting little seeds of hope all have a quieting effect on my soul. I love those moments when God surprises me with life lessons from such a simple, mundane task.
A few Autumns ago I planted some crocus, daffodils, tulips and irises. I grew up in a warm climate and these types of flowers didn't flourish in our "winterless" soil. After a move to a snowy area of the country, I decided these flowers would be my reward for enduring my first "real" winter.
As I buried each bulb in it's respective row, I felt the Lord speak into my heart:
You know these bulbs require a frost before they will bloom. You can read a seed packet and know if the seeds take one week or two before they sprout. But when I ask you to plant My Word in people's heart, they are all different and you don't get to read their "seed packet." You let yourself get too discouraged in this work by thinking all My "seeds" should have the same results.
Some people in our ministries are like the bulbs I planted--they will require a frost and a long season tucked under the soil before they sprout. We might not even be there to see them bloom. Some seeds need lots of sunshine. Others need shade to flourish. Some need to be started indoors with extra care before they can take root in the "real world." But God doesn't give us the estimated time of growth or harvest on the work He gives us to do. He just asks us to be faithful and obedient with whatever He puts in our hands; whether it's a watering can or a bag of Gospel seeds (or bulbs). We're just supposed to be obedient and let Him take care of the rest.
What, after all, is Apollos? And what is Paul? Only servants, through whom you came to believe — as the Lord has assigned to each his task. I planted the seed, Apollos watered it, but God made it grow. So neither he who plants nor he who waters is anything, but only God, who makes things grow. 1 Corinthians 3:5-7 NIV
Not long after my husband and I moved, the Lord uprooted us and moved us again. The whole ordeal had God's fingerprints all over it, but it was far from how I had imagined this season of ministry would turn out. Shortly after we knew our next move was imminent, I sat on the porch asking God to help me make sense out of it all. I thought we'd be here for a longer time, do more work, accomplish more... and now I had to let go of all that.
The quiet nudging of the Lord led me to focus once more on my bed of flowers, now in beautiful bloom. The bulbs I planted would come back every year and each year they would multiply. Some families from the church shared that they'd been church-goers for years, but had entirely missed grace, the Gospel and the concept of a personal relationship with Jesus. Only the Lord knows how those few seeds will spread. It's my hope that like the bulbs I planted, those lives will spread the love and truth of God far and wide, like a blanket of tulips that multiplied from just a few bulbs.
It's not for us to choose the kind of work God asks us to do, where we ought to do it, for how long, or how soon it will produce a harvest. It's just up to us to be faithful! When I let go of expectations over the facets of ministry that are out of my control, I can find joy, peace, and fruitfulness flourishing in the soil of my heart where discouragements and frustrations grew before I surrendered them to God.
May the Lord encourage your heart for His work!
Let us not become weary in doing good, for at the proper time we will reap a harvest if we do not give up. Galatians 6:9 NIV
Article originally published on iBelieve.com, used with permission.