Women's Bible Study Ideas on Inner Healing
Search our online database of teaching and Bible study outlines on the topic of Inner Healing. Find Bible Studies to help you prepare lessons and studies on Inner Healing for your women's ministry event or small group.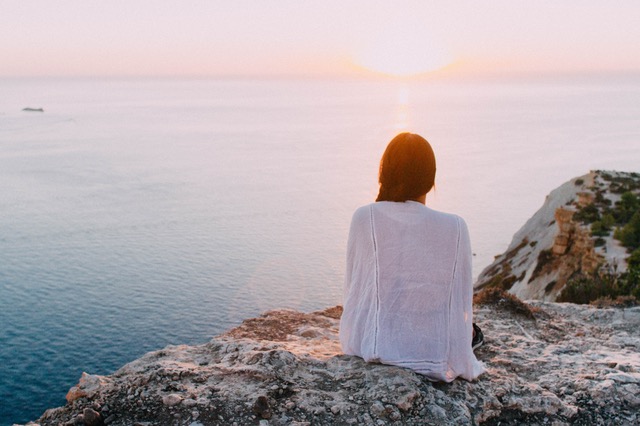 Inner Healing Teaching Notes
The Invitation by Sheila Wise Rowe
"Whoever drinks the water that I will give him will never be thirsty. The water that I will give him will become in him a well of life that lasts forever." (John 4:14, New Life Version). The Lord has placed within each of us a yearning for this water, and He will accompany us on our Journey to The Well of Life. Yet we struggle to accept that the water Jesus offers will completely satisfy our thirst. God alone is our Healer...
---
The Spirit of Counsel and Might by Jamie Rohrbaugh
Today, we're continuing our study of the sevenfold Holy Spirit as described in Isaiah 11:1-5. We've already talked about the Spirit of Yahweh, the Spirit of wisdom, and the Spirit of understanding. Today, we're going to talk about the Spirit of counsel and also the Spirit of might.The Spirit of counsel: Have you ever been in a situation in which you absolutely knew you did not have the answer...
---
Keep Your Seat, This Ain't Your Deliverance by Debbie Stuart
Grab your Bible, and turn to Acts 12 and 16. Lord, I pray you'd protect us and keep us from moving forward and making plans contrary to your will. Do not let us get away with making a plan for ourselves. Show us what attitudes and actions need to change in our lives and where we have areas of compromise. We are actually going to do...
---
Present Suffering, Future Glory (Healing) by Christina Patterson
Read: Isaiah 53:1-5 In this study's scripture we get a glimpse into the life and death of Jesus Christ and it's not a pretty picture. It's one if pain, and suffering; however, it ends in peace and healing. If you need healing it is because you are broken, in pain, suffering, and dealing with loss. You need healing because what was broken you want fixed...
---
Eat the Word by Courtnaye Richard
Some of you reading this might be saying, ''What?!'' LOL! I know! But it's a real expression. God actually told Ezekiel, ''Eat the scroll.'' What He was telling him was to eat what He was giving him, so that he would not only have the word for himself, but that he would eat it so he could give the people a message from the Lord. So it may sound weird...
---
The Widow's Might by Miriam Neff
Welcome to my world, dear widow. I know you don't want to be here. Its' not your choice. I understand. I am one. We now have the title nobody wants. (I still will not mark 'X' in the 'widow' box.) But I can tell you today, with a bit of living behind me, that life can be good. Mine is, in fact it's GRAND. Walk with me a bit and let's explore the possible...
---
True Beauty Is Seen in the Inner Man by Naomi Cassata
Read 1 Peter 3:1-6. In the previous session, we discovered that real beauty is not found outwardly. It is a matter of the heart. When our focus is on pleasing God, the focus of our adornment will be inward, but when our focus is on pleasing people, our focus will be outward. Come with me as we discover the beauty God delights to see in us...
---
Only Exception by Renee Fisher
All the king's officials and the people of the royal provinces know that for any man or woman who approaches the king in the inner court without being summoned . . . he [or she must] be put to death. The only exception to this is for the king to extend the gold scepter to him and spare his life. - Esther 4:11
---
Trusting God's Call by Jill Briscoe
Os Guinness has noted in his book The Call, that as Christians we all have a secondary call to tasks or vocations - the work God has appointed us to do. This includes both career plans and the minor daily tasks that come as part of everyday life. We can experience a sense of calling every day as God sets our agendas. Part of God's plan for all His people is to put His work in our hands, and part of being spiritually...
---
All That You Say, I Will Do by Christy Fay
And let us consider how we may spur one another on toward love and good deeds (Hebrews 10:24 NIV). Yesterday, we noticed the kindness Boaz showed in his dealings with Ruth. This ultimately led us to reflect and consider how much greater and more profound God's kindness is towards us. As we move to the third chapter of our story, we will settle in on the first five verses. Please read Ruth 3:1-5 now and fill in the blank. ''My daughter, should I not seek _________________ for you that it may be well with you?'' (Ruth 3:1ESV)
---
The Guestroom of Rest by Paulette Phillips
In the guestroom of our homes, company should be encouraged to rest. If you have that spare bedroom, maybe long since abandoned by a son or daughter who is off to college or married, you have the ideal chance to open your home for out of town guests who need a night's respite. Even though we know this room should...
---
Jesus Is so Much More by Nicole Unice
"FOR AS JONAH WAS THREE DAYS AND THREE NIGHTS IN THE BELLY OF A HUGE FISH, SO THE SON OF MAN WILL BE THREE DAYS AND THREE NIGHTS IN THE HEART OF THE EARTH." —MATTHEW 12:40 SPARKFast-forward from Jonah 800 or so years. Within walking distance of Jonah's own wrestling with God, another man begins to preach. Something is different about this man. He heals the sick, teaches with authority and wisdom, and proclaims forgiveness. It is not long before whispering begins. "Could this be the one who is to come?" For centuries the Jews knew that God had promised them a Messiah—a Savior—who would come to save them from oppression. What they didn't know was that Jesus would be so much more...
---
Our Mothers, Ourselves by Stasi Eldredge
I am keenly aware that for many women, these two chapters about our mothers can be difficult. If we are mothers ourselves, part of the difficulty comes from our awareness of how we have failed our own children. And for every woman, the larger difficulty comes from the fact that our relationship with our mother is fraught with many emotions...
---
Life after Loss, Sorting Through the Pain: 5 Important Questions by Miriam Neff
The sun shines, fresh coffee smells good, birds sing and flowers grow. But you don't notice. Your heart is elsewhere. You've lost some one or some thing precious. There's little comfort in knowing that no human avoids loss in this life. The fact that change happens and is rarely all positive doesn't sooth your soul. Your heart cries out that you're alone...
---