Women's Bible Study Ideas on Inner Healing
Search our online database of teaching and Bible study outlines on the topic of Inner Healing. Find Bible Studies to help you prepare lessons and studies on Inner Healing for your women's ministry event or small group.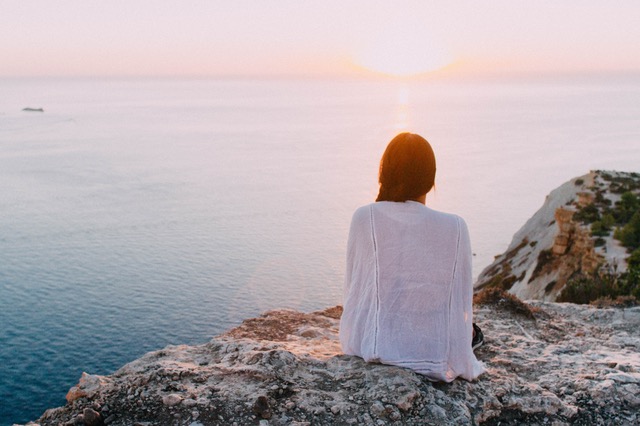 Inner Healing Teaching Notes
The Invitation (Part 1) by Sheila Wise Rowe
"Whoever drinks the water that I will give him will never be thirsty. The water that I will give him will become in him a well of life that lasts forever." (John 4:14, New Life Version). The Lord has placed within each of us a yearning for this water, and He will accompany us on our Journey to The Well of Life. Yet we struggle to accept that the water Jesus offers will completely satisfy our thirst. God alone is our Healer...
---
The Spirit of Counsel and Might (7 of 9) by Jamie Rohrbaugh
Today, we're continuing our study of the sevenfold Holy Spirit as described in Isaiah 11:1-5. We've already talked about the Spirit of Yahweh, the Spirit of wisdom, and the Spirit of understanding. Today, we're going to talk about the Spirit of counsel and also the Spirit of might.The Spirit of counsel: Have you ever been in a situation in which you absolutely knew you did not have the answer...
---
Keep Your Seat, This Ain't Your Deliverance (Part 5) by Debbie Stuart
Grab your Bible, and turn to Acts 12 and 16. Lord, I pray you'd protect us and keep us from moving forward and making plans contrary to your will. Do not let us get away with making a plan for ourselves. Show us what attitudes and actions need to change in our lives and where we have areas of compromise. We are actually going to do...
---
Present Suffering, Future Glory (Healing) by Christina Patterson
Read: Isaiah 53:1-5 In this study's scripture we get a glimpse into the life and death of Jesus Christ and it's not a pretty picture. It's one if pain, and suffering; however, it ends in peace and healing. If you need healing it is because you are broken, in pain, suffering, and dealing with loss. You need healing because what was broken you want fixed...
---
Eat the Word (5 of 10) by Courtnaye Richard
Some of you reading this might be saying, ''What?!'' LOL! I know! But it's a real expression. God actually told Ezekiel, ''Eat the scroll.'' What He was telling him was to eat what He was giving him, so that he would not only have the word for himself, but that he would eat it so he could give the people a message from the Lord. So it may sound weird...
---