Women's Bible Study Ideas on Ministry
Search our online database of teaching and Bible study outlines on the topic of ministry. Find Bible Studies to help you prepare lessons and studies on ministry for your women's ministry event or small group.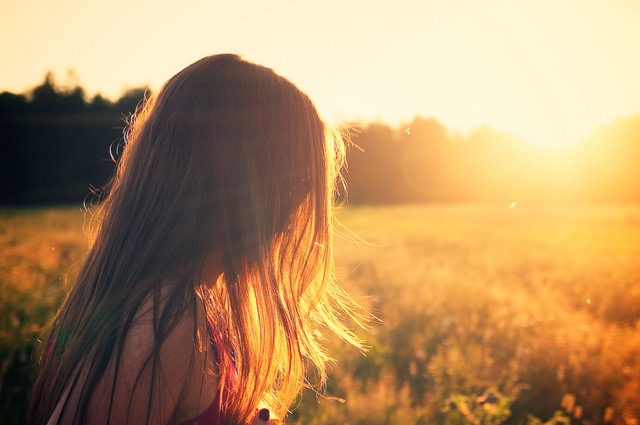 Finding Your Team by Jennifer Waddle

Remember the family-friendly movie from the 90s called Cool Runnings? It was loosely based on Jamaica's first Olympic Bobsled Team. Now, think about that for a minute. Jamaica…bobsledding…hmm…The movie portrays four guys, who had never even seen snow, incurring the help of a formerly deposed Olympian, who had cheated his way to a gold medal. Not only did they face extreme ridicule from the other teams, they struggled to come up with enough money to even enter the race and build a decent bobsled. However,...
---
Are You Spiritually Fatigued? by Jill Briscoe
I was really busy. That was a good feeling. In fact it was almost a necessity, seeing that my husband was on the road most of the time. We were in Britain in full-time Christian work where one of the sayings of our mission was, "Soldiers of Jesus Christ are on duty twenty-four hours a day, seven days a week." Maybe this sounds a bit extreme...
---
What's Holding You Back? by Christy Fay

I am so excited to be with you this weekend and our focus is going to center on calling and purpose. Sometimes in the day to day grind of life it can be difficult to think past what's for dinner and who's going where after school. My family's life is crazy. We have four kids six and under, we are in ministry (just launched a church) in April, and then on top of all of that in the last year or so I've sensed God's call on my life to begin a more focused career as an author and speaker. I wake up and say, ''today, what do I need to do?'' Live is overwhelming and that can often cause us to lose sight of the bigger picture. I know today I have to go to drive the kids to school and go to work and take out the trash but what do I really ''have to do?'' The deeper I have to. This is something I've been wrestling with for the last nine months. I'm currently writing another study called, ''I have to.'' There's a word in the Japanese language that so perfectly sums up what I'm trying to get at and its ''IKIGAI.'' It's defined as, ''a reason for being; the thing that gets you up in the morning.'' So this weekend, away from the hustle and bustle of life, I want to ask that question, ''what is the thing that gets you up in the morning?''
---
Allow Him to Redirect You by Shanna Gregor

All my life I knew and believed my life was filled with God-given purpose. My mother and grandmother told me so—and I believed them. But nearly five years into my marriage, I found my life going nowhere. I felt misplaced and somehow knew there had to be more to God's plan for my life.
My husband, Blaine and I both recognized a void in our lives and concluded, we were not where we should be. We thought if we stayed where we were—in every area of our lives—physically, spiritually, emotionally and financially—we would miss God's plan.
---
Bitter to Sweet: The Principle of Process by Devi Titus
I. GOD'S PATTERN ESTABLISHED A. A Life Principle Demonstrated 1. God TAKES the children of Israel out of Egypt. 2. He BLESSES them with the miracle of parting the RED SEA. 3. He LEADS them into the dessert for 3 days without water. 4. Brings them to BITTER water they cannot drink.(Dolomite=Magnesium & Calcium, given to athletes to make their heart strong.)
---
Conclusion: Finish Strong! by Debbie Stuart
More than anything, I do not want to come toward the end of my ministry and do something that would negate the years of service I have given. This happened recently in the life and ministry of a well-known leader and personal friend, who had served faithfully for 25+years and compromised it all for the sake of self-gratification...
---
The Invitation by Sheila Wise Rowe
"Whoever drinks the water that I will give him will never be thirsty. The water that I will give him will become in him a well of life that lasts forever." (John 4:14, New Life Version). The Lord has placed within each of us a yearning for this water, and He will accompany us on our Journey to The Well of Life. Yet we struggle to accept that the water Jesus offers will completely satisfy our thirst. God alone is our Healer...
---
The Living Room of Prayer by Paulette Phillips
When I was a girl growing up in the l960's, the living room of our home was an untouched room with beautiful furniture. This room had a white sofa, lovely shag carpeting, a piano, and no television. We couldn't play in this room because it was reserved for company and conversation! It was always clean...
---
Don't Go To Church by Renee Fisher
For we are God 's workmanship, created in Christ Jesus to do good works, which God prepared in advance for us to do. - Ephesians 2:10 Don't Go to Church. That's the slogan of the Faith in Action campaign put together by Outreach, Inc. What an incredible tool for Christians to be the church and make a difference...
---
The Widow's Might by Miriam Neff
Welcome to my world, dear widow. I know you don't want to be here. Its' not your choice. I understand. I am one. We now have the title nobody wants. (I still will not mark 'X' in the 'widow' box.) But I can tell you today, with a bit of living behind me, that life can be good. Mine is, in fact it's GRAND. Walk with me a bit and let's explore the possible...
---
Job Opening: Ambassador for Christ by Nicole Unice
I've always loved stories. It's no wonder God wrestled me into my job as a counselor. I use the term "wrestle" because I had no plans for ministry; I thought I'd be climbing the corporate ladder with my husband and kids swinging off my pinkie finger, ruling the world while wearing stilettos. That was my own story: God's was very different. As a counseling intern, I remember listening with fascination as the psychiatrist I worked with spoke his client notes into a small hand-held recorder. It reminded me of Star Trek, when Captain Kirk created his "captain's log."
---
His Gentle Whisper by April Motl
Life swirled completely unexpectedly around us. Our best prayed over, most faith-filled plans were unraveling in front of us. And not only in front of us, but publicly too. As a ministry couple much of life is lived openly, for all to see, ponder and comment on. Many questioned, ''What in the world is God doing with you guys?'' Truth was, I had no idea...
---
Preparing for Spiritual Warfare by Christina Patterson
Now as Jesus leaves the comfort and security that this moment between Him and His Father has created at His baptism and He enters the wilderness knowing He will be tempted. And what does He do first? He fasts. At first I did not even notice that Jesus fasted, I just through that He was not eating because He was in the wilderness and there was nothing to eat. But as He faces his first temptation with the devil we realize that this fasting was intentional. Jesus fasts on purpose...
---
Becoming a Good Leader by Courtnaye Richard
Do you believe in your heart that God is calling you to be a leader? Whether it's at work, in your community, or in ministry, do you feel that tug? Some of you reading this may already be in a leadership position, but I believe there's always room for growth…especially spiritually. Wherever you are at this point in the process, I believe that God has placed this post on my heart to share these helpful nuggets with you...
---
Kingdom Building Through the Life of Jeremiah (Part 1) by Jennifer Kostick
We have each been created by the Maker of the universe – intricately woven with matchless pieces from Himself that gives us just a hint of who He is and the smallest clue as to who we are. Upon creation He fills us with longing that leaks from our souls. Little-by-little from the time we have intelligent thought we begin the lifelong search of figuring out what we were created to do and why....
---